Completed comprehensive hospital management in consortium with a technical partner, 2007-2012
By the numbers:
412 bed public, tertiary care hospital
1,977 employees, with 272 physicians
62+ MUVI Senior Medical Advisors deployed
35+ clinical departments and specializations
7 operating theaters and 3 family medicine centers
450 emergency cases per day
18,500 inpatient admissions per year
300,000 outpatient visits per year
Awards and accreditations
AAH is one among a select group of Abu Dhabi healthcare providers with Joint Commission Interna- tional accreditation; however, it has surpassed many of its competitors in terms of performance.
Joint Commission International (USA)
Best Business Entity
(2010 by SEHA Circle of Excellence Awards)
Highly Commended, Best Hospital Design (Built & Future) (2010 by Hospital Build East Awards)
Departments and Specializations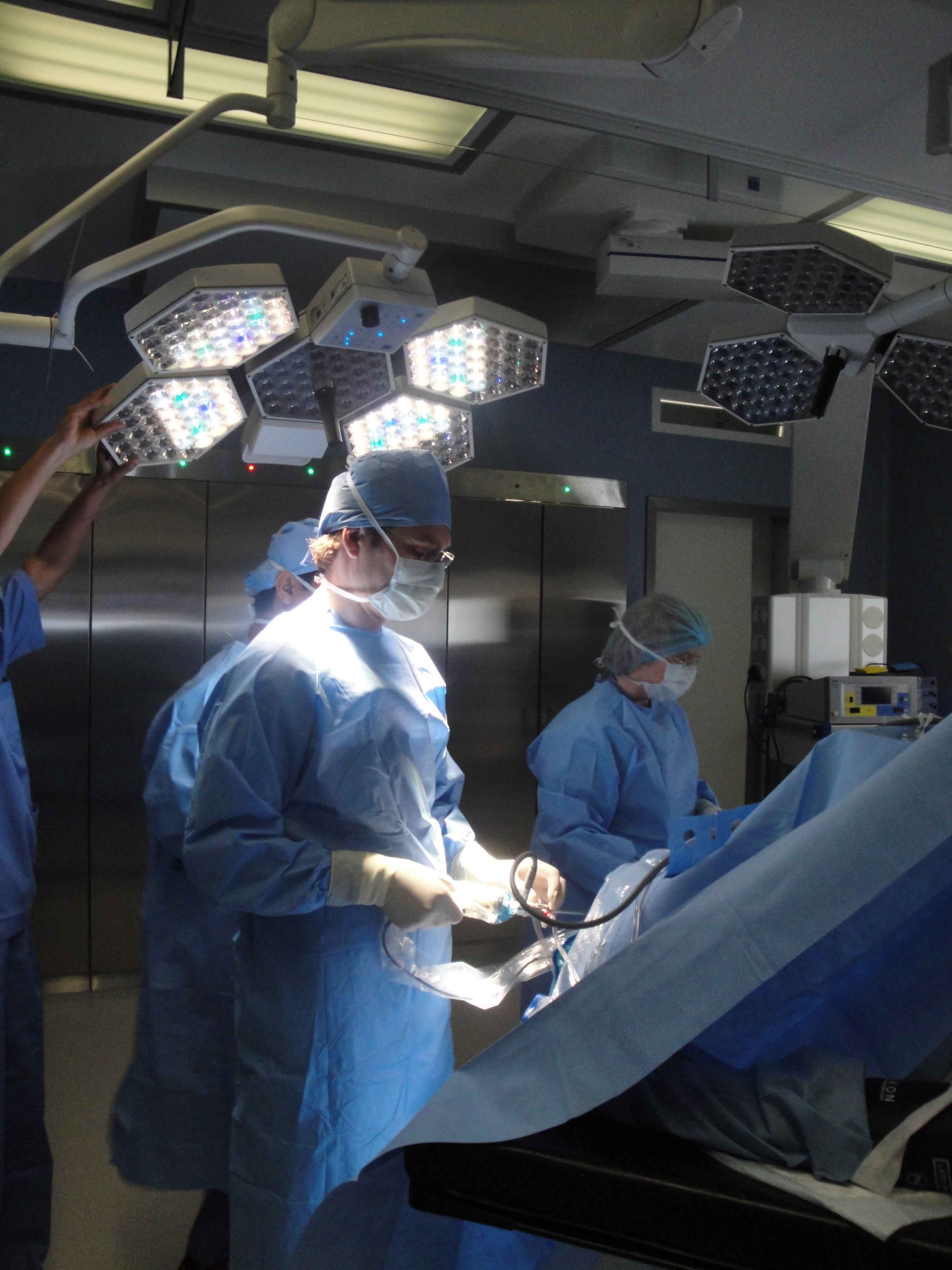 MUVI has helped re-structure AAH's clinical services and pathways to improve clinical performance. Departments and centers include:
Medical Institutes
Behavioral Science
Child Health; Women's Health
Surgery
Emergency Medicine
Anesthesia
Intensive Care
Imaging
Clinical Laboratory Services
Rehabilitation
Physiotherapy
Pharmacy Services

MUVI milestones at AAH
MUVI collaborated with AAH leadership and its owner, Abu Dhabi Health Services company (SEHA), to develop and implement a strategic re-structuring plan that would result in high performance and quality outcomes that were aligned with the vision set by the Abu Dhabi health authority. Four years later, AAH is well on its way to meeting its mission and vision: to be the hospital and employer of choice in the UAE.

Re-structuring performance
MUVI's Key Performance Indicators (KPIs) for AAH focus on ensuring the provision of integrated high quality and patient-centered services. The strategy may be described as follows:
Promote regionally-unique and/or core services
Re-engineer and improve high-throughput and tertiary care areas, and increase the complexity of the case mix
Enhance integration of care pathways for better patient outcomes and higher operational efficiency
Regionally-unique and/or core services include:
Family medicine, with 3 dedicated Family Medicine Centers that focus on primary care and specialty services
Accident and emergency referral center for Al Ain
Infectious disease, with a fully-equipped specialty clinic
Inpatient psychiatry and psychology ward, a service that is the only one of its kind in the country
Re-engineered and improved high-throughput and tertiary care areas include:
Surgery, with the gut renovation of the existing surgical suite to include 7 state-of-the-art operating theaters. The construction of an additional 2 operating theaters is underway. Clinical program expansion is planned, i.e., implementation of a retinal surgery program.
Endoscopy, with the introduction of a comprehensive range of diagnostic and interventional endoscopic techniques (including balloon enteroscopy) and the capacity to perform CT-guide procedures. The endoscopy program will be enhanced.
Critical care, with the full renovation of the 14-cubicle intensive care unit and capacity to support pediatric ICU and special infection control needs.
Imaging, with the addition of the fastest dual scanner CT machine in the region.
Maternal health, with a new 6-room labor and delivery suite. L&D OT utilization is an ongoing project.