All News
Univ.-Lektorin Dr.in Daniela Haluza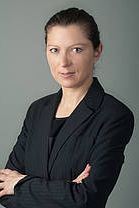 MedUniWien RESEARCHER OF THE MONTH, April 2015
Die Jury verleiht die Auszeichnung "Researcher of the Month" für diesen Monat an Frau Dr.in Daniela Haluza aus Anlass der 2015 im Top-Journal "International Journal of Medical Informatics" (IF 2.72) erschienenen Arbeit: "ICT and the future of health care: aspects of health promotion" (1). Die Publikation ist Teil eines größeren wissenschaftlichen Projekts und am Institut für Umwelthygiene in Kooperation mit MMag. DI David Jungwirth (Universität Salzburg, Fachbereich Kommunikationswissenschaft) entstanden.
Verstärkter Einsatz von Kommunikationstechnologie zur Bewältigung zukünftiger Herausforderungen im Gesundheitsbereich
In der oben genannten Forschungsarbeit wurden erstmals die Erwartungshaltungen von Österreichischen InteressensvertreterInnen des Gesundheitswesens im Hinblick auf das sich rasant weiterentwickelnde Gebiet der Informations- und Kommunikationstechnologie (IKT) und deren Anwendungen im Gesundheitsbereich untersucht. Mobile Sprach- und Datenkommunikation sind heute aus Arbeitswelt und Freizeit nicht mehr wegzudenken und werden auch vermehrt für kosteneffiziente medizinische Applikationen eingesetzt. Neben Anwendungen im Bereich Gesundheitsförderung und Krankheitsprävention sorgen IKT-basierte, technologische Innovationen für eine zeitlich und räumlich unabhängige, qualitativ hochwertige, jedoch kosteneffiziente medizinische Versorgung.
Im Vorfeld der Studie wurden zehn hypothetische Zukunftsszenarien entwickelt und drei zentrale Bereiche definiert: IKT-unterstützte (i) ärztliche Kommunikation (2), (ii) Gesundheitsförderung (1) und (iii) Gesundheits-monitoring. In dieser in zwei Wellen online durchgeführten Delphi-Umfrage bewerteten insgesamt 73 ExpertInnen (74% Männer, 26% Frauen) diese Szenarien hinsichtlich der zu erwartenden Vorteile und Nachteile, Innovationsgrad, Erwünschtheit sowie Realisierungszeitpunkt. Die Studien-teilnehmerInnen wurden in drei Interessensgruppen unterteilt - VertreterInnen der Ärzteschaft (n=31), der PatientInnen (n=21) sowie der Verwaltung (n=21) – und mögliche Unterschiede zwischen den Einschätzung dieser Subgruppen analysiert.
Für die befragten Personen waren die drei wichtigsten Vorteile einer IKT-gestützten Gesundheitsförderung eine zu erwartende Verbesserung hinsichtlich des Lebensstandards, der Qualität des Gesundheitswesens und des Wissensstandes der PatientInnen. Andererseits wurden zu erwartende Kosten, Datenschutz und Sicherheitsaspekte sowie die mangelnde Akzeptanz der PatientInnen als die wichtigsten einer Realisierung der IKT-Szenarien im Wege stehenden Hemmnisse eingeschätzt.
Wie diese Delphi-Erhebung zeigen konnten, unterschieden sich die drei untersuchten Interessensgruppen signifikant hinsichtlich ihrer jeweiligen Erwartungshaltungen an innovative Medizintechnologien. Engere Kooperation und Kommunikation zwischen den EntscheidungsträgerInnen im Gesundheits-wesen ist demnach nötig, um eine Harmonisierung von Grundsatz-entscheidungen und Planungsprozessen sowie die Lösung zukünftiger daten-schutzrechtlicher Probleme und den Schutz der Privatsphäre zu gewährleisten.
Wissenschaftliches Umfeld
Schon während des Medizinstudiums arbeitete Dr.in Haluza als wissenschaftliche Mitarbeiterin am Institut für klinische Pathologie, Medizinische Universität Wien, unter der Leitung von Prof. Dontscho Kerjaschki, zunächst im WWTF-Projekt "Identifikation relevanter Genprodukt-Interaktionen bei Kapillarveränderungen durch Diabetes mittels molekularer Netzwerke". Nach Abschluss ihres Studiums erhielt Dr.in Haluza ein Forschungsstipendium im Rahmen des Forschungsprogramms TRAFO – Trans-disziplinäres Forschen – für das Projekt "Informed Consent als Verhandlungsraum zwischen Biomedizin und Gesellschaft'". Sie verfasste eine medizinische Dissertation mit dem Titel "Heterogeneity of Human Lymphatic Endothelial Cells". Die Ergebnisse dieser Dissertation wurden in der renommierten Fachzeitschrift "American Journal of Pathology" publiziert (3) und Dr.in Haluza wurde dafür mit drei Wissenschaftspreisen ausgezeichnet: In Berlin mit dem Posterpreis der Deutschen Gesellschaft für Pathologie (2008), in Wien sowohl mit dem Wilhelm Auerswald Award für die beste Dissertation 2007 (2008) und dem Posterpreis des Vereins zur Förderung für Wissenschaft und Forschung (vfwf, 2009).
Nach ihrem Wechsel an das Institut für Umwelthygiene hat Dr.in Haluza an mehreren nationalen und internationalen Forschungsprojekten mitgewirkt. Herauszuheben sind hier das EU-Projekt "Aphekom: Air pollution and health in Europe", und das vom Klima- und Energiefonds geförderte Projekt "UVSkinRisk. Aus diesen Projekten sind bereits mehrere Publikationen zu den wichtigen Gesundheitsthemen Feinstaubexposition (4-7) und Melanomprävention (8,9) hervorgegangen. Ihre Forschung über Genderaspekte der Hautkrebsvorsorge (10) wurde 2013 mit dem Posterpreis der Österreichischen Gesellschaft für Geschlechtsspeifische Medizin in Wien geehrt.
Persönliches
Dr.in Haluza, Jahrgang 1980, ist in Mistelbach, Niederösterreich, geboren und maturierte am Konrad Lorenz Bundesgymnasium und Bundesrealgymnasium Gänserndorf. Von 1998-2005 studierte sie Medizin an der Medizinischen Universität Wien und an der Ludwig-Maximilians-Universität München. Dr.in Haluza war von 2004-2008 am Institut für klinische Pathologie, Medizinische Universität Wien, tätig. Seit 2009 lehrt und forscht sie am Institut für Umwelthygiene, Zentrum für Public Health, unter der Leitung von Prof. Michael Kundi. Zusätzlich absolviert Dr.in Haluza das Doktoratsstudium der MedUniWien "Doctoral Program of Applied Medical Science", Themenbereich Public Health. Neben der medizinischen Forschung ist Reisen und die Entdeckung fremder Länder ihre große Leidenschaft. Bei internationalen Forschungsaufenthalten und Feldstudien in Peru (2012) und der Dominikanischen Republik (2013) konnte sie beides gut verbinden.
Haluza D, Jungwirth D (2015) ICT and the future of health care: aspects of health promotion. Int J Med Inform 84:48-57.
Haluza D, Jungwirth D (2014) ICT and the future of health care: aspects of doctor-patient communication. Int J Technol Assess Health Care 30:298-305.
Wick N, Haluza D, Gurnhofer E, Raab I, Kasimir MT, Prinz M, Steiner CW, Reinisch C, Howorka A, Giovanoli P, Buchsbaum S, Krieger S, Tschachler E, Petzelbauer P, Kerjaschki D (2008) Lymphatic precollectors contain a novel, specialized subpopulation of podoplanin(low), CCL27-expressing lymphatic endothelial cells. American Journal of Pathology 173:1202-1209.
Perez L, Declercq C, Iniguez C, Aguilera I, Badaloni C, Ballester F, Bouland C, Chanel O, Cirarda FB, Forastiere F, Forsberg B, Haluza D, Hedlund B, Cambra K, Lacasana M, Moshammer H, Otorepec P, Rodriguez-Barranco M, Medina S, Kunzli N (2013) Chronic burden of near-roadway traffic pollution in 10 European cities (APHEKOM network). European Respiratory Journal 42:594-605.
Pascal M, Corso M, Chanel O, Declercq C, Badaloni C, Cesaroni G, Henschel S, Meister K, Haluza D, Martin-Olmedo P, Medina S, Grp A (2013) Assessing the public health impacts of urban air pollution in 25 European cities: Results of the Aphekom project. Science of the Total Environment 449:390-400.
Henschel S, Querol X, Atkinson R, Pandolfi M, Zeka A, Le Tertre A, Analitis A, Katsouyanni K, Chanel O, Pascal M, Bouland C, Haluza D, Medina S, Goodman PG (2013) Ambient air SO2 patterns in 6 European cities. Atmos Environ 79:236-247.
Haluza D, Kaiser A, Moshammer H, Flandorfer C, Kundi M, Neuberger M (2012) Estimated health impact of a shift from light fuel to residential wood-burning in Upper Austria. J Expo Sci Env Epid 22:339-343.
Haluza D, Simic S, Moshammer H (2014) Temporal and spatial melanoma trends in Austria: an ecological study. Int J Environ Res Public Health 11:734-748.
Haluza D, Simic S, Holtge J, Cervinka R, Moshammer H (2014) Connectedness to Nature and Public (Skin) Health Perspectives: Results of a Representative, Population-Based Survey among Austrian Residents. Int J Environ Res Public Health 11:1176-1191.
Haluza D, Moshammer H, Kundi M, Cervinka R (2015) Public (Skin) Health perspectives of gender differences in tanning habits and sun protective behaviour: a cross-sectional questionnaire survey. Wien Klin Wochenschr 127:124-131.
Kontakt
Univ.-Lektorin Dr.in Daniela Haluza
Medizinische Universität Wien
Zentrum für Public Health
Institut für Umwelthygiene
Kinderspitalgasse 15,
1090 Wien
---