Assoc. Prof. Priv.-Doz. Dr. Thomas Pezawas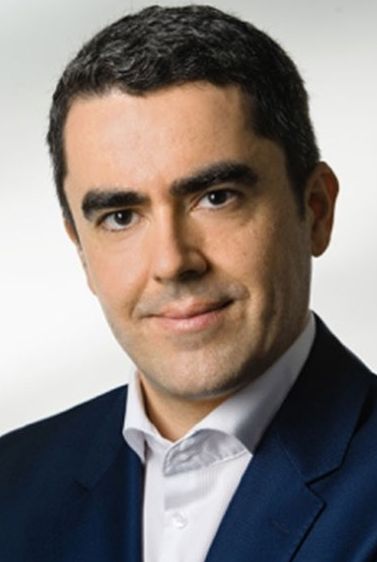 MedUni Wien RESEARCHER OF THE MONTH, April 2016
Die Jury "Researcher of the Month" verleiht die Auszeichnung für diesen Monat Herrn Assoc. Prof. Priv.-Doz. Dr. Thomas Pezawas anläßlich der im Top-Journal "Circulation Arrhythmia Electrophysiology" (IF 5.417) erschienen Arbeit "Multiple Autonomic and Repolarization Investigation of Sudden Cardiac Death in Dilated Cardiomyopathy and Controls." [1]. Diese Studie entstand an der Klinischen Abteilung für Kardiologie und der Vanderbilt University, TN, USA in Zusammenarbeit mit dem Gesundheitszentrum Hera und wurde von den National Institutes of Health (NIH), Bethesda, USA gefördert.
Auch gering ausgeprägte Herzmuskelschwäche kann zum plötzlichen, arrhythmischen Herztod führen
Der plötzliche Herztod ist ein Problem von besonderer gesundheits-politischer Relevanz. Herz-Kreislauferkrankungen führten 2014 in Österreich zu 33.137 Todesfällen. Davon verstarben etwa 12.000 Patienten an einem plötzlichen Herztod. Daher wird die prophylaktische Implantation eines Defibrillators (ICD) bei Schädigung des Herzmuskels (ischämischer oder dilatative Kardiomyopathie) und einer Beeinträchtigung der Pumpfunktion des Herzens (links-ventrikuläre Auswurffraktion von 30-35% oder weniger) empfohlen.
Klinische Entscheidungskriterien basieren auf kurzdauernden Studien, die in den 80-iger und 90-iger Jahren geplant worden sind. Deren Ergebnisse sind zur Entwicklung der gegenwärtig gültigen Kriterien herangezogen worden. Daten zu den Langzeitfolgen der gängigen klinischen Praxis lagen bis dato jedoch nicht vor. Gemeinsam mit Kollegen (Klinische Abteilung für Kardiologie, Vorstand o. Univ. Prof. Dr. G. Maurer) hat Thomas Pezawas vor nun über 10 Jahren an der Medizinischen Universität Wien eine solche Studie initiiert. Im Ganzen wurden 210 Patienten untersucht: 120 Patienten mit ischämischer Kardiomyopathie, 60 Patienten mit nicht-ischämischer, dilatativer Kardiomyopathie und 30 Kontroll-Patienten. Bei keinem dieser Patienten bestanden anhaltende Rhythmusstörungen (ventrikuläre Arrhythmien) bei Studienbeginn. Der wesentliche Unterschied zu vorangegangenen Arbeiten ist die untersuchte Population, die wiederholte Messung unter Anwendung aller Risikostratifizierungs- Methoden, der sehr lange Beobachtungszeitraum (bis zu 10 Jahren) und der eindeutige klinische Endpunkt (überlebter sowie nicht überlebter plötzlicher, arrhythmischer Herztod). Somit konnten erstmals "real world" Langzeitdaten präsentiert werden, die für die Verordnung einer ICD Therapie von großer Bedeutung sind.
Die Studie zeigte, dass bei Patienten mit einer schweren Einschränkung der Herzpumpfunktion das progrediente Herzversagen die Haupttodesursache ist. Bemerkenswerterweise zeigten Patienten mit einer leicht- oder mittelgradig verminderten Herzpumpfunktion eine vergleichbar hohe Wahrscheinlichkeit, plötzlich an einer Herzrhythmusstörung zu versterben; eine Gruppe, der gegenwärtig ein implantierbarer Defibrillator vorenthalten wird.
Diese Ergebnisse haben laut Studienautoren weitreichende Konsequenzen: Die Verordnung einer ICD Therapie für Patienten mit einer hochgradig reduzierteren Störung der Herzpumpfunktion, wie gegenwärtig Praxis, ist deutlich zu eng gegriffen. Die Empfehlung, den Einsatz eines implantierbaren Defibrillators auch bei gering ausgeprägter Herzmuskelschwäche zu erwägen, würde anhand dieser Studiendaten einem plötzlichen Herztod vorbeugen und stellt einen Paradigmenwechsel in den klinischen Entscheidungskriterien zu Implantation eines Defibrillators dar.
Wissenschaftliches Umfeld
Dr. Thomas Pezawas ist schwerpunktmäßig als klinischer Forscher auf dem Gebiet der Elektrophysiologie und Gerätetherapie (Innere Medizin II, Vorstand o. Univ. Prof. Dr. G. Maurer) tätig. Die Rhythmusgruppe (Univ. Prof. Dr. H. Schmidinger) nimmt in der Humanmedizin interdisziplinär wie auch in ihrer Spezialisierung einen bedeutenden Platz ein. Hierzu zählt die klinische Risikostratifizierung und Behandlung genetisch bedingter kardialer Ionenerkrankungen sowie struktureller Herzerkrankungen (Stichwort Synkope, plötzlicher Herztod). Generell zum Einsatz kommen u.a. der elektrophysiologische (tlw. "remote controlled") Herzkatheter zur Behandlung von Herzrhythmusstörungen, implantierbare Loop Rekorder, Schrittmacher und Defibrillatoren.
Zur Person
Dr. Thomas Pezawas, geboren und aufgewachsen in Linz, studierte Humanmedizin in Wien und dissertierte mit dem Thema "Unexplained syncope, no documented arrhythmia and structural heart disease: risk stratification with programmed stimulation and impact of ICD therapy". Es folgten die Facharztausbildung zum Internisten und Kardiologen an der Medizinischen Universität Wien sowie Auslandsaufenthalte an der Vanderbilt University, USA (Autonomic Dysfunction Center sowie Schools of Medicine). Zusätzlich absolvierte Dr. Pezawas eine internationale Ausbildung zur interventionellen Herzkatheter-Behandlung von Herzrhythmusstörungen sowie Defibrillator/Herzschrittmacher Therapie, welche von der Europäischen Heart Rhythm Association (EHRA) zertifiziert wurde. Als Task Force Mitglied der Europäischen Kardiologischen Gesellschaft (ESC) ist er Co-Autor der internationalen Richtlinien zur Synkopen Abklärung und Behandlung. 2014 wurde er zum Assoziierten Professor an der Medizinischen Universität Wien ernannt und 2015 habilitierte er mit dem Thema: "Von der Synkope zum plötzlichen Herztod: Risiko-Abschätzung bei struktureller Herzerkrankung und der Stellenwert des implantierbaren Defibrillators." Dr. Pezawas wurde u.a. mit dem Max-Schaldach Forschungsförderungspreis (Kardiologie-Rhythmologie) und dem vfwf Habilitationspreis ausgezeichnet.
Ausgewählte Literatur
Pezawas T, Diedrich A, Winker R, Robertson D, Richter B, Wang L, Byrne DW, Schmidinger H. Multiple Autonomic and Repolarization Investigation of Sudden Cardiac Death in Dilated Cardiomyopathy and Controls. Circulation AE 2014;7(6):1101-8. PubMed PMID: 25262115.
Pezawas T, Ristl R, Schukro C, Schmidinger H. Health-related quality of life changes in patients undergoing repeated catheter ablation for atrial fibrillation. Clin Res Cardiol. 2015 Jun 24. [Epub ahead of print]. PMID: 26105951.
Stojkovic S, Ristl R, Moser FT, Wolzt M, Wojta J, Schmidinger H, Pezawas T. T-wave variability for the prediction of fast ventricular arrhythmias. Circ J. 2015;79(2):318-24. doi: 10.1253/circj.CJ-14-1028. Epub 2014 Dec 5.
Pezawas T, Grimm M, Ristl R, Kivaranovic D, Moser FT, Laufer G, Schmidinger H. Primary preventive cardioverter-defibrillator implantation (Pro-ICD) in patients awaiting heart transplantation. A prospective, randomized, controlled 12-years follow-up study. Transpl Int. 2015 Jan;28(1):34-41. doi: 10.1111/tri.12436.
Pezawas T, Binder T, Ristl R, Schneider B, Stojkovic S, Schukro C, Schmidinger H. Selection for atrial fibrillation ablation: Importance of diastolic function grading. J Cardiol. 2015 Jun;65(6):479-86. doi: 10.1016/j.jjcc.2014.07.018. Epub 2014 Aug 26.
Pezawas T, Ristl R, Bilinski M, Schukro C, Schmidinger H. Single, remote-magnetic catheter approach for pulmonary vein isolation in patients with paroxysmal and non-paroxysmal atrial fibrillation. Int J Cardiol. 2014 Jun 1;174(1):18-24. Doi 10.1016/j.ijcard.2014.03.013. Epub 2014 Mar 15. PubMed PMID: 24726165.
Task Force for the Diagnosis and Management of Syncope; European Society of Cardiology (ESC); European Heart Rhythm Association (EHRA); Heart Failure Association (HFA); Heart Rhythm Society (HRS), Moya A, Sutton R, Ammirati F, Blanc JJ, Brignole M, Dahm JB, Deharo JC, Gajek J, Gjesdal K, Krahn A, Massin M, Pepi M, Pezawas T, Ruiz Granell R, Sarasin F, Ungar A, van Dijk JG, Walma EP, Wieling W. Guidelines for the diagnosis and management of syncope (version 2009). Eur Heart J. 2009 Nov;30(21):2631-71. doi:10.1093/eurheartj/ehp298. Epub 2009 Aug 27. PubMed PMID: 19713422; PubMed Central PMCID: PMC3295536.
---