Dr Michael Ramharter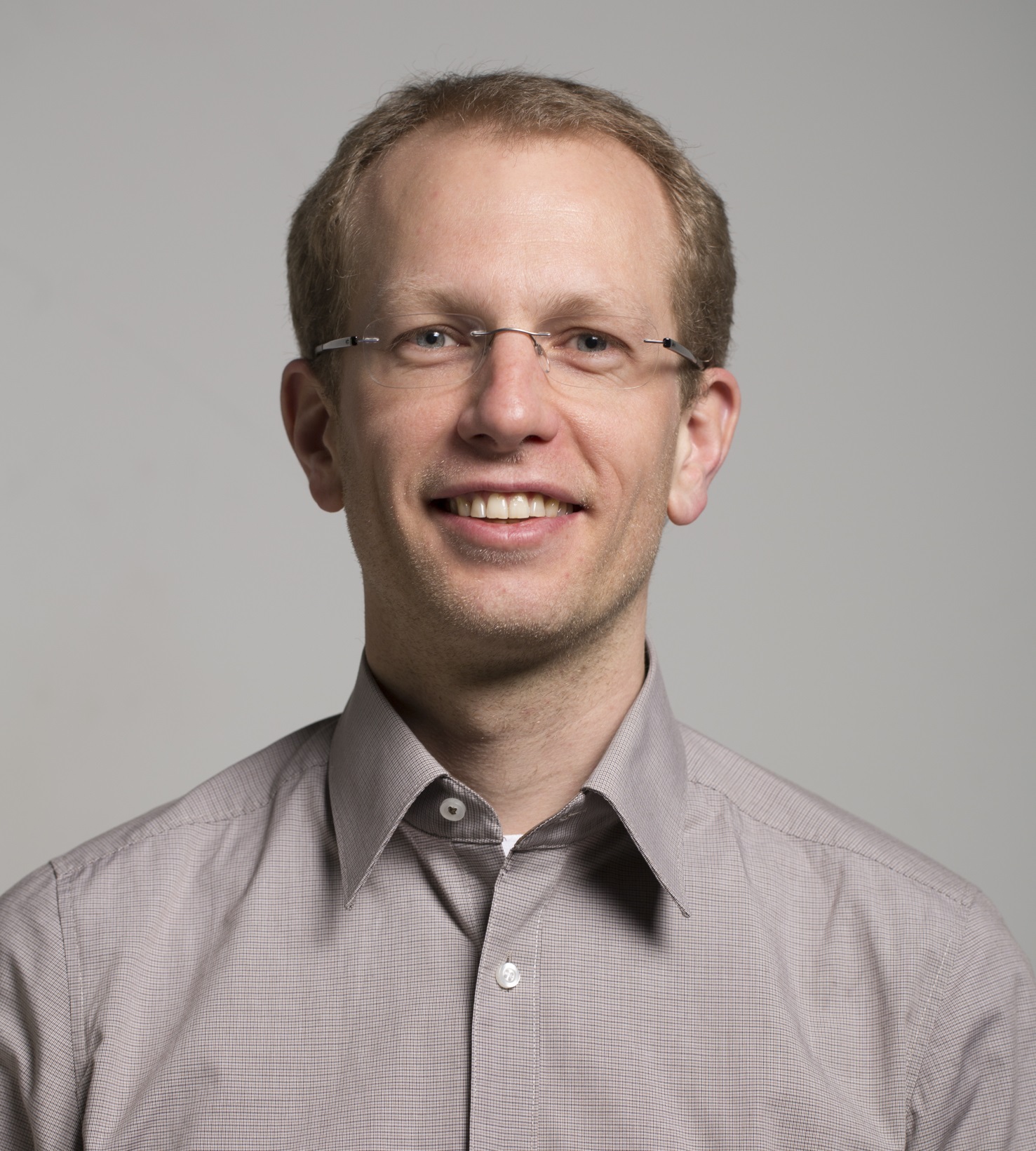 MedUni Wien RESEARCHER OF THE MONTH, September 2017
Dr Michael Ramharter has been awarded the biannual award of the German Association for Tropical Medicine (DTG) for his work on the clinical development of drugs against poverty-related infectious diseases in Africa. Over the past decade Dr Ramharter has led several drug development trials in the field of malaria and neglected tropical diseases. Based on these studies several new antimalarial drugs were successfully evaluated by the European Medicines Agency and national regulatory authorities and are now available for local populations in endemic countries. Recently, Dr Ramharter's team engaged in the development of innovative single dose antimalarial combination therapy and evaluated drugs for the treatment of neglected tropical diseases such as urogenital schistosomiasis and filarial infections.
Selected literature
1: Ramharter M, Kurth F, Schreier AC, Nemeth J, Glasenapp Iv, Bélard S, Schlie M, Kammer J, Koumba PK, Cisse B, Mordmüller B, Lell B, Issifou S, Oeuvray C, Fleckenstein L, Kremsner PG. Fixed-dose pyronaridine-artesunate combination for treatment of uncomplicated falciparum malaria in pediatric patients in Gabon. J Infect Dis. 2008 Sep 15;198(6):911-9.
2: Ramharter M, Oyakhirome S, Klein Klouwenberg P, Adégnika AA, Agnandji ST, Missinou MA, Matsiégui PB, Mordmüller B, Borrmann S, Kun JF, Lell B, Krishna S, Graninger W, Issifou S, Kremsner PG. Artesunate-clindamycin versus quinine-clindamycin in the treatment of Plasmodium falciparum malaria: a randomized controlled trial. Clin Infect Dis. 2005 Jun 15;40(12):1777-84.
3: Kurth F, Bélard S, Adegnika AA, Gaye O, Kremsner PG, Ramharter M. Do paediatric drug formulations of artemisinin combination therapies improve the treatment of children with malaria? A systematic review and meta-analysis. Lancet Infect Dis. 2010 Feb;10(2):125-32.
4: Mombo-Ngoma G, Honkpehedji J, Basra A, Mackanga JR, Zoleko RM, Zinsou J, Agobe JC, Lell B, Matsiegui PB, Gonzales R, Agnandji ST, Yazdanbakhsh M, Menendez C, Kremsner PG, Adegnika AA, Ramharter M. Urogenital schistosomiasis during pregnancy is associated with low birth weight delivery: analysis of a prospective cohort of pregnant women and their offspring in Gabon. Int J Parasitol. 2017 Jan;47(1):69-74.
5: Rupérez M, González R, Mombo-Ngoma G, Kabanywanyi AM, Sevene E, Ouédraogo S, Kakolwa MA, Vala A, Accrombessi M, Briand V, Aponte JJ, Manego Zoleko R, Adegnika AA, Cot M, Kremsner PG, Massougbodji A, Abdulla S, Ramharter M, Macete E, Menéndez C. Mortality, Morbidity, and Developmental Outcomes in Infants Born to Women Who Received Either Mefloquine or Sulfadoxine-Pyrimethamine as Intermittent Preventive Treatment of Malaria in Pregnancy: A Cohort Study. PLoS Med. 2016 Feb 23;13(2):e1001964.
6: González R, Mombo-Ngoma G, Ouédraogo S, Kakolwa MA, Abdulla S, Accrombessi M, Aponte JJ, Akerey-Diop D, Basra A, Briand V, Capan M, Cot M, Kabanywanyi AM, Kleine C, Kremsner PG, Macete E, Mackanga JR, Massougbodgi A, Mayor A, Nhacolo A, Pahlavan G, Ramharter M, Rupérez M, Sevene E, Vala A, Zoleko-Manego R, Menéndez C. Intermittent preventive treatment of malaria in pregnancy with mefloquine in HIV-negative women: a multicentre randomized controlled trial. PLoS Med. 2014 Sep 23;11(9):e1001733.
7: Basra A, Mombo-Ngoma G, Melser MC, Diop DA, Würbel H, Mackanga JR, Fürstenau M, Zoleko RM, Adegnika AA, Gonzalez R, Menendez C, Kremsner PG, Ramharter M. Efficacy of mefloquine intermittent preventive treatment in pregnancy against Schistosoma haematobium infection in Gabon: a nested randomized controlled assessor-blinded clinical trial. Clin Infect Dis. 2013 Mar;56(6):e68-75.
8: Ménard D, Khim N, Beghain J, Adegnika AA, Shafiul-Alam M, Amodu O, Rahim-Awab G, Barnadas C, Berry A, Boum Y, Bustos MD, Cao J, Chen JH, Collet L, Cui L, Thakur GD, Dieye A, Djallé D, Dorkenoo MA, Eboumbou-Moukoko CE, Espino FE, Fandeur T, Ferreira-da-Cruz MF, Fola AA, Fuehrer HP, Hassan AM, Herrera S, Hongvanthong B, Houzé S, Ibrahim ML, Jahirul-Karim M, Jiang L, Kano S, Ali-Khan W, Khanthavong M, Kremsner PG, Lacerda M, Leang R, Leelawong M, Li M, Lin K, Mazarati JB, Ménard S, Morlais I, Muhindo-Mavoko H, Musset L, Na-Bangchang K, Nambozi M, Niaré K, Noedl H, Ouédraogo JB, Pillai DR, Pradines B, Quang-Phuc B, Ramharter M, Randrianarivelojosia M, Sattabongkot J, Sheikh-Omar A, Silué KD, Sirima SB, Sutherland C, Syafruddin D, Tahar R, Tang LH, Touré OA, Tshibangu-wa-Tshibangu P, Vigan-Womas I, Warsame M, Wini L, Zakeri S, Kim S, Eam R, Berne L, Khean C, Chy S, Ken M, Loch K, Canier L, Duru V, Legrand E, Barale JC, Stokes B, Straimer J, Witkowski B, Fidock DA, Rogier C, Ringwald P, Ariey F, Mercereau-Puijalon O; KARMA Consortium. A Worldwide Map of Plasmodium falciparum K13-Propeller Polymorphisms. N Engl J Med. 2016 Jun 23;374(25):2453-64.
9: Agnandji ST, Huttner A, Zinser ME, Njuguna P, Dahlke C, Fernandes JF, Yerly S, Dayer JA, Kraehling V, Kasonta R, Adegnika AA, Altfeld M, Auderset F, Bache EB, Biedenkopf N, Borregaard S, Brosnahan JS, Burrow R, Combescure C, Desmeules J, Eickmann M, Fehling SK, Finckh A, Goncalves AR, Grobusch MP, Hooper J, Jambrecina A, Kabwende AL, Kaya G, Kimani D, Lell B, Lemaître B, Lohse AW, Massinga-Loembe M, Matthey A, Mordmüller B, Nolting A, Ogwang C, Ramharter M, Schmidt-Chanasit J,
Schmiedel S, Silvera P, Stahl FR, Staines HM, Strecker T, Stubbe HC, Tsofa B, Zaki S, Fast P, Moorthy V, Kaiser L, Krishna S, Becker S, Kieny MP, Bejon P, Kremsner PG, Addo MM, Siegrist CA. Phase 1 Trials of rVSV Ebola Vaccine in Africa and Europe. N Engl J Med. 2016 Apr 28;374(17):1647-60.
---