Assoc. Prof. Priv. Doz. Dr. Patrick Starlinger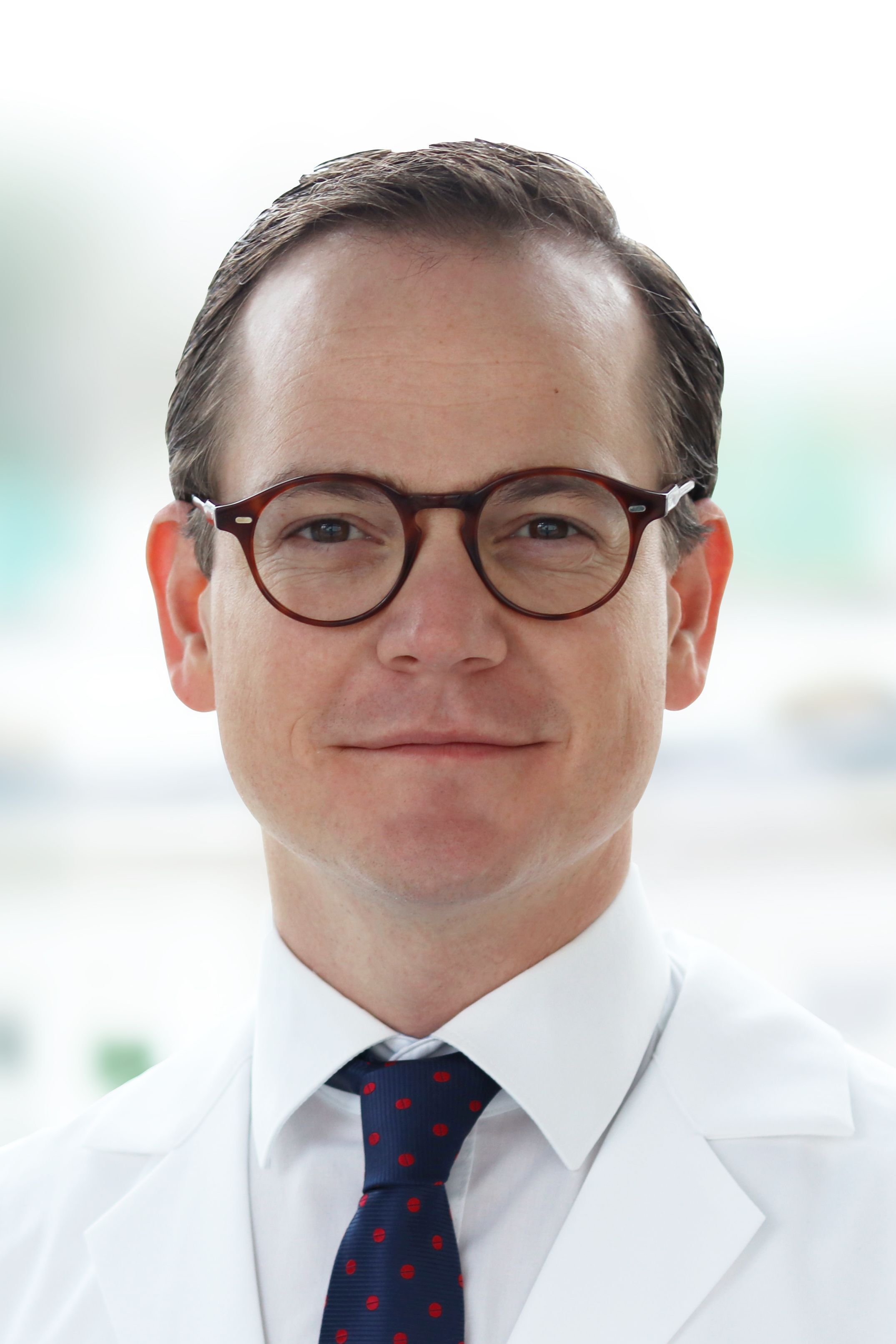 MedUni Wien RESEARCHER OF THE MONTH, Oktober 2020
Predicting Postoperative Liver Dysfunction Based on Blood-Derived MicroRNA Signatures

Postoperative liver failure after liver resection remains an often fatal complication and may occur in up to 15% in high-risk patients. Treatment options and reliable predictive marker to determine patients at risk to develop postoperative liver dysfunction (LD) are limited. Using next-generation sequencing we identified and validated a miRNA signature - consisting of miRNAs 151a-5p, 192-5p and 122-5p - that highly correlated with patients developing postoperative LD, severe morbidity, prolonged intensive care unit and hospital stay and even mortality prior to surgery with a remarkable accuracy, thereby outperforming established markers of postoperative LD. Given the clinical relevance of predicting potentially fatal postoperative clinical outcome after liver resection, our data demonstrate the clinical utility of a novel miRNA-based biomarker to support the selection of patients undergoing partial hepatectomy.
Selected Literature
Starlinger P, Hackl H, Pereyra D, Skalicky S, Geiger E, Finsterbusch M, et al. Predicting Postoperative Liver Dysfunction Based on Blood-Derived MicroRNA Signatures. Hepatology (Baltimore, Md). 2019.
Starlinger P, Pereyra D, Hackl M, Assinger A. miRNA Signatures in Cirrhotic Patients. Hepatology (Baltimore, Md). 2019.
Pereyra D, Rumpf B, Ammann M, Perrodin SF, Tamandl D, Haselmann C, et al. The Combination of APRI and ALBI Facilitates Preoperative Risk Stratification for Patients Undergoing Liver Surgery After Neoadjuvant Chemotherapy. Annals of surgical oncology. 2019;26(3):791-9.
Groeneveld D, Pereyra D, Veldhuis Z, Adelmeijer J, Ottens P, Kopec AK, et al. Intrahepatic fibrin(ogen) deposition drives liver regeneration after partial hepatectomy in mice and humans. Blood. 2019;133(11):1245-56.
Starlinger P, Pereyra D, Haegele S, Braeuer P, Oehlberger L, Primavesi F, et al. Perioperative von Willebrand factor dynamics are associated with liver regeneration and predict outcome after liver resection. Hepatology (Baltimore, Md). 2018;67(4):1516-30.
Haegele S, Fuxsteiner J, Pereyra D, Koeditz C, Rumpf B, Schuetz C, et al. Elevated ADAMTS13 Activity is Associated with Poor Postoperative Outcome in Patients Undergoing Liver Resection. Scientific reports. 2018;8(1):16823.
Padickakudy R, Pereyra D, Offensperger F, Jonas P, Oehlberger L, Schwarz C, et al. Bivalent role of intra-platelet serotonin in liver regeneration and tumor recurrence in humans. Journal of hepatology. 2017;67(6):1243-52.
Starlinger P, Assinger A, Brostjan C, Gruenberger T. Liver surgery for metastatic colorectal cancer: the surgical oncologist perspective. Colorectal Cancer. 2016;e-pub, ahead of print.
Starlinger P, Assinger A. Importance of platelet-derived growth factors in liver regeneration. Expert review of gastroenterology & hepatology. 2016:1-3.Kudira R, Malinka T, Kohler A, Dosch M, de Aguero MG, Melin N, et al. P2X1-regulated IL-22 secretion by innate lymphoid cells is required for efficient liver regeneration. Hepatology (Baltimore, Md). 2016;63(6):2004-17.
Haegele S, Reiter S, Wanek D, Offensperger F, Pereyra D, Stremitzer S, et al. Perioperative Non-Invasive Indocyanine Green-Clearance Testing to Predict Postoperative Outcome after Liver Resection. PloS one. 2016;11(11):e0165481.
Starlinger P, Haegele S, Offensperger F, Oehlberger L, Pereyra D, Kral JB, et al. The Profile of Platelet alpha-Granule Released Molecules Affects Postoperative Liver Regeneration. Hepatology (Baltimore, Md). 2015.
Starlinger P, Assinger A, Haegele S, Wanek D, Zikeli S, Schauer D, et al. Evidence for serotonin as a relevant inducer of liver regeneration after liver resection in humans. Hepatology (Baltimore, Md). 2014;60(1):257-66.
---