Dr. Gabriela K. Muschitz, PhD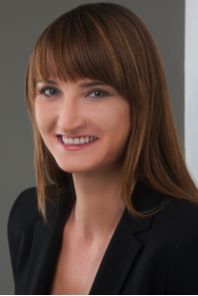 MedUni Vienna RESEARCHER OF THE MONTH, May 2017
Severe burn injury causes a massive and prolonged stress response.
This study investigated early and prolonged changes of serum bone turnover markers (BTM) and regulators of bone metabolism. Thirty two male patients with a median age of 40.5 years and a median burned total body surface area (TBSA) of 40% were included.
During the early phase pronounced increases were observed for CTX, P1NP, sclerostin, DKK-1, BALP, FGF23 and iPTH levels, whereas 25-OH vitamin D, albumin, serum and ionized calcium levels decreased.
In the prolonged phase (day 21 – 56), changes of P1NP were most pronounced, followed by elevated sclerostin, OCN, BALP, and lesser changes for albumin levels. In contrast levels of iPTH, FGF23, CRP and to a lesser extent CTX and phosphate levels, declined significantly during this phase of investigation.
Ongoing changes of BTM and regulators of bone metabolism suggest alterations in bone metabolism with a likely adverse influence on bone quality and structure in male patients with severe burn injuries.
Selected literature
1. Muschitz GK, Schwabegger E, Kocijan R et al. Early and Sustained Changes in Bone Metabolism After Severe Burn Injury. J Clin Endocrinol Metab. 2016 Apr;101(4):1506-15. doi: 10.1210/jc.2015-3575. Epub 2016 Jan 20.
2. Kraft R, Herndon DN, Finnerty CC, Hiyama Y, Jeschke MG. Association of postburn fatty acids and triglycerides with clinical outcome in severely burned children. J Clin Endocrinol Metab. 2013;98(1):314–321.
3. Norbury WB, Herndon DN, Branski LK, Chinkes DL, Jeschke MG. Urinary cortisol and catecholamine excretion after burn injury in children. J Clin Endocrinol Metab. 2008;93(4):1270–1275.
4. Gauglitz GG, Herndon DN, Kulp GA, Meyer WJ 3rd, Jeschke MG. Abnormal insulin sensitivity persists up to three years in pediatric patients post-burn. J Clin Endocrinol Metab. 2009;94(5):1656–1664.
5. Klein GL. The interaction between burn injury and vitamin D metabolism and consequences for the patient. Curr Clin Pharmacol. 2008;3(3):204–210.
6. Klein GL, Bi LX, Sherrard DJ, et al. Evidence supporting a role of glucocorticoids in short-term bone loss in burned children. Osteoporos Int. 2004;15(6):468–474.
7. Pomper G, Trescher K, Santer D, Hasun M, Baumgartner A, Adelmann K, Inci M, Dietl W, Zuckermann AO, Podesser BK. Introducing a mouse model of brain death. J Neurosci Methods. 2010 Sep 30;192(1):70-4.
8. Kremer J, Muschitz GK, Aumayr K, Moser P, Szabo G, Weymann A, Zuckermann A, Podesser BK. Influence of antithymocyte globulin treatment of brain-dead organ donor on inflammatory response in cardiac grafts: an experimental study in mice. Transpl Int. 2016 Dec;29(12):1329-1336.
---