Dr. Michael Leutner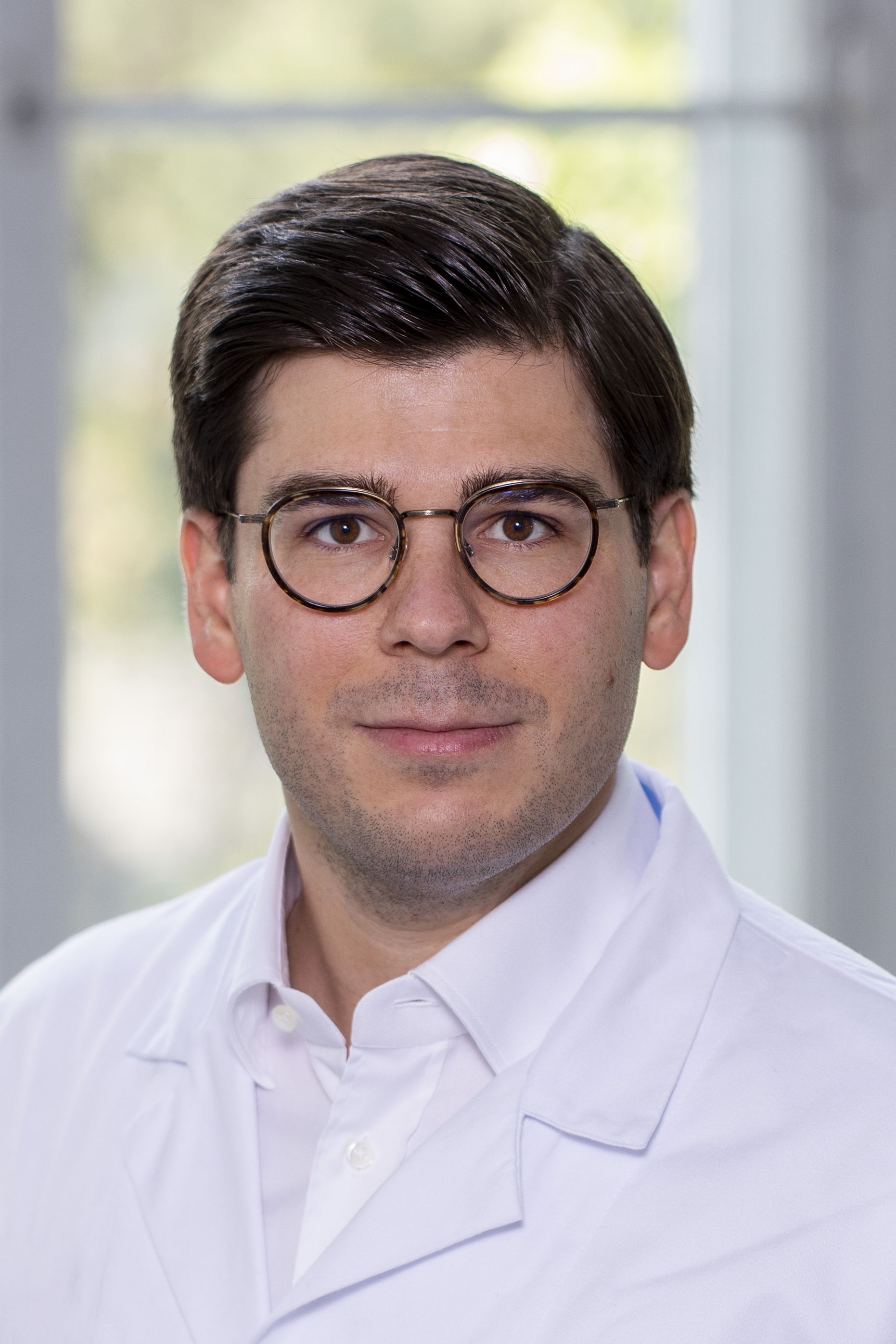 MedUni Wien RESEARCHER OF THE MONTH, August 2020
Diagnosis of osteoporosis in statin-treated patients is dose-dependent
The "researcher of the month" award for the month August goes to Dr. Michael Leutner, MSc PhD, who published the manuscript titled "Diagnosis of osteoporosis in statin-treated patients is dose-dependent" in the leading journal Annals of the Rheumatic Diseases (IF 14,299). The study was conducted at the Department of Internal Medicine 3, Division of Endocrinology and Metabolism (Head: Prof. Alexandra Kautzky-Willer) in cooperation with the Section for Science of Complex Systems at the Medical University of Vienna (Prof. Peter Klimek and Prof. Stefan Thurner). By analyzing health claims data of the general Austrian population with a cross-sectional study design, Dr. Leutner et al. were able to show that there is a dose-dependent relationship between different kinds and dosages of statins and diagnosis of osteoporosis. In detail, low-dose statin treatment was related to an underrepresentation and high-dose statin treatment to an overrepresentation of diagnosed osteoporosis.
Selected Literature
Leutner M, Matzhold C, Bellach L, Deischinger C, Harreiter J, Thurner S, Klimek P, Kautzky-Willer A. Diagnosis of osteoporosis in statin-treated patients is dose-dependent. Ann Rheum Dis. 2019 Sep 26. pii: annrheumdis-2019-215714. doi: 10.1136/annrheumdis-2019-215714.
Mach F, Baigent C, Catapano AL, Koskinas KC, Casula M, Badimon L, et al. 2019 ESC/EAS Guidelines for the management of dyslipidaemias: lipid modification to reduce cardiovascular risk. Eur Heart J. 2019.
Uzzan B, Cohen R, Nicolas P, Cucherat M, Perret GY. Effect of statins on bone mineral density: a meta-analysis of clinical studies. Bone. 2007 Jun;40(6):1581-7.
Liu J, Zhu LP, Yang XL, Huang HL, Ye DQ. HMG-CoA reductase inhibitors (statins) and bone mineral density: a meta-analysis. Bone. 2013 May;54(1):151-6. doi: 10.1016/j.bone.2013.01.044.
An T, Hao J, Sun S, et al. Efficacy of statins for osteoporosis: a systematic review and meta-analysis. Osteoporos Int 2017;28:47-57.
Mundy G, Garrett R, Harris S, Chan J, Chen D, Rossini G, et al. Stimulation of bone formation in vitro and in rodents by statins. Science. 1999;286(5446):1946-9.
Riggs BL, Khosla S, Melton LJ. Sex Steroids and the Construction and Conservation of the Adult Skeleton. Endocr Rev. 2002 Jun;23(3):279-302.
Leutner M, Klimek P, Göbl C, Bozkurt L, Harreiter J, Husslein P, Eppel W, Baumgartner-Parzer S, Pacini G, Thurner S, Kautzky-Willer A. Glucagon-like peptide 1 (GLP-1) drives postprandial hyperinsulinemic hypoglycemia in pregnant women with a history of Roux-en-Y gastric bypass operation. Metabolism. 2019 Feb;91:10-17.
Göbl CS, Bozkurt L, Tura A, Leutner M, Andrei L, Fahr L, Husslein P, Eppel W, Kautzky-Willer A. Assessment of glucose regulation in pregnancy after gastric bypass surgery. Diabetologia. 2017 Dec;60(12):2504-2513
Göbl CS, Ott J, Bozkurt L, Feichtinger M, Rehmann V, Cserjan A, Heinisch M, Steinbrecher H, JustKukurova I, Tuskova R, Leutner M, et al. To Assess the Association between Glucose Metabolism and Ectopiic Lipid Content in Different Clinical Classifications of PCOS. PLoS One. 2016 Aug 9;11(8):e0160571.
Leutner M, Tscharre M, Farhan S, Taghizadeh Waghefi H, Harreiter J, Vogel B, Tentzeris I, Szekeres T, Fritzer-Szekeres M, Huber K, Kautzky-Willer A. A Sex-Specific Analysis of the Predictive Value of Troponin I and T in Patients With and Without Diabetes Mellitus After Successful Coronary Intervention. Front Endocrinol (Lausanne). 2019 Mar 1;10:105.
---