Dr. Victoria Stary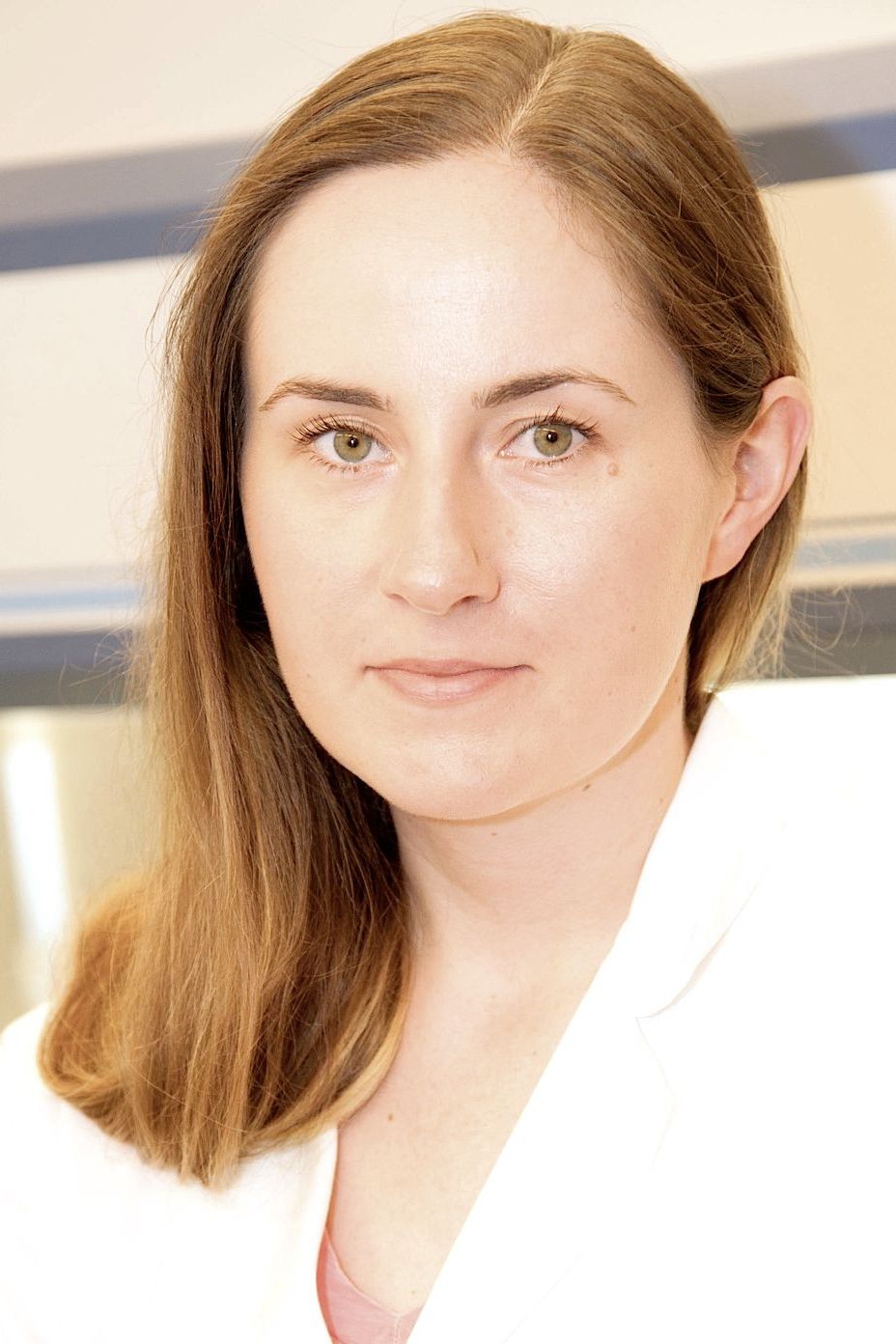 MedUni Wien RESEARCHER OF THE MONTH July 2021
Human epigenetically primed memory NK cells mediate antigen-specific immune responses
The adaptive immunity is considered an exclusive feature of T and B cells. NK cells are defined as cells of the innate immune response. However, evidence suggests that there is a subset of NK cells that can develop long lived and specific memory to antigens in mice and in non-human primates.
We evaluated phenotype and function of NK cells of human liver, blood and skin using FACS, immunofluorescence microscopy, functional in vitro killing and migration assays as well as RNA sequencing. We found a subset of NK cells to be present in the liver with an epigenetic imprint primed for memory responses. Upon re-challenge with certain antigens, this NK cell subset exerted antigen-specific recall responses. The integration of chromatin-based epigenetic and transcriptomic profiling revealed differences of this NK cell subset compared to conventional NK cells, defining key factors regulating active regions and defining memory properties of NK cells. Furthermore, memory NK cells were highly migratory towards chemokines expressed at the skin as an effector site of adaptive immunity and exerted recall responses.
These results define pathways and functions of antigen-specific NK cells and provide the basis for harnessing them for specific vaccine strategies.
Selected Literature
Stary V, Pandey RV, Strobl J, Kleissl L, Starlinger P, Fischer GF, Bock C, Farlik M, Stary G: Human epigenetically primed memory NK cells mediate antigen-specific immune responses. Sci. Immunol. 2020 Oct 16;5(52):eaba6232.
Stary V, Wolf B, Unterleuthner D, List J, Talic M, Laengle J, Beer A, Strobl J, Stary G, Dolznig H, Bergmann M, Short-course radiotherapy promotes pro-inflammatory macrophages via extracellular vesicles in human rectal cancer. J Immunother Cancer. 2020 Aug;8(2):e000667.
Stary V, Malinowski M, Lock JF, Schultz A, Jara M, Seehofer D, Gebauer B, Denecke T, Geisel D, Neuhaus P, Stockmann M: Factors influencing hypertrophy of the left lateral liver lobe after portal vein embolization. Langenbecks Arch Surg. 2015 Feb;400(2):237-46. doi: 10.1007/s00423-014-1266-7.
Malinowski M, Lock JF, Seehofer D, Gebauer B, Schulz A, Demirel L, Bednarsch J, Stary V, Neuhaus P, Stockmann M: Preliminary study on liver function changes after trisectionectomy with versus without prior portal vein embolization. Surg Today. 2016 Sep;46(9):1053-61. doi: 10.1007/s00595-015-1293-1.
Geisel D, Malinowski M, Powerski MJ, Wüstefeld J, Heller V, Denecke T, Stockmann M, Gebauer B.: Improved Hypertrophy of Future Remnant Liver after Portal Vein Embolization with Plugs, Coils and Particles. Cardiovasc Intervent Radiol. 2014 Oct;37(5):1251-8. doi: 10.1007/s00270-013-0810-0.
Stary V, Puppala D, Scherrer-Crosbie M, Dillmann WH, Armoundas AA: SERCA2a upregulation ameliorates cellular alternans induced by metabolic inhibition. J Appl Physiol, 2016 Apr 15;120(8):865-75. doi: 10.1152/japplphysiol.00588.2015.
Merchant FM, Sayadi O, Puppala D, Moazzami K, Heller V, Armoundas AA. A translational approach to probe the proarrhythmic potential of cardiac alternans: a reversible overture to arrhythmogenesis? Am J Physiol Heart Circ Physiol. 2014 Feb 15;306(4):H465-74. doi: 10.1152/ajpheart.00639.2013.
Iyer V, Heller V, Armoundas AA: Altered Spatial Calcium Regulation Enhances Electrical Heterogeneity in the Failing Canine Left Ventricle: Implications for Electrical Instability. J Appl Physiol. 2012 Mar;112(6):944-55. doi: 10.1152/japplphysiol.00609.2011.
---