Dr. Alexander Niessner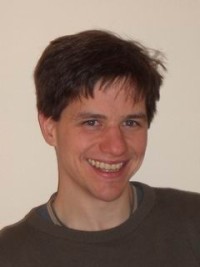 MedUni Wien RESEARCHER OF THE MONTH, März 2008
Die Jury "Researcher of the Month" verleiht die Auszeichnung für diesen Monat Herrn Dr. Alexander Niessner aus Anlass rezenter hochrangiger Publikationen als Erstautor im Top-Journal "Circulation", die sich mit dem Zusammenhang zwischen Immunsystem und Arteriosklerose befassen: "Synergistic proinflammatory effects of the antiviral cytokine interferon-alpha and Toll-like receptor 4 ligands in the atherosclerotic plaque" [1] und "Pathogen-sensing plasmacytoid dendritic cells stimulate cytotoxic T-cell function in the atherosclerotic plaque through interferon-alpha" [2]. In den angeführten experimentellen Arbeiten an endarteriektomierten Plaques der Arteria carotis konnte Dr. Niessner eine Interaktion von T-Zellen und dendritischen Zellen in arteriosklerotischen Plaques nachweisen und erstmals IFN-alpha (Interferon-alpha) produzierende plasmazytoide dendritische Zellen in diesen Läsionen dokumentieren. Diese Arbeiten wurden durch Grants des "National Institute of Health" und des "Fonds zur Förderung der wissenschaftlichen Forschung" unterstützt.
Zusammenhang Immunsystem und Arteriosklerose
Die Arteriosklerose wird heute als multifaktorielle Erkrankung der arteriellen Gefässe gesehen, die sich meist über Jahrzehnte entwickelt. Erst die Ruptur einer arteriosklerotischen Plaque mit nachfolgender Aufpfropfung eines Thrombus führt zu Komplikationen wie z.B. der Ausbildung eines Myokardinfarkts. In den letzten beiden Jahrzehnten wurde die wichtige Rolle des Immunsystems bei der Plaquedestabilisierung erkannt [1-5]. Insbesondere in fortgeschrittenen arteriosklerotischen Plaques findet sich ein entzündliches zelluläres Infiltrat, welches unter anderem Monozyten/Makrophagen, T-Zellen und dendritische Zellen beinhaltet. Effektormechanismen dieser eingewanderten Immunzellen führen einerseits zum Untergang von Zellen der Gefässwand und andererseits zur Auflösung der Kollagenmatrix und tragen damit zur Plaquedestabilisierung bei. Der Zusammenhang zwischen Inflammation und Arteriosklerose wird auch durch epidemiologische Studien untermauert. Hierbei fand sich eine enge Korrelation von Entzündungsmarkern wie etwa dem C-reaktiven Protein und klinischen Ereignissen.
Trotz intensivster weltweiter Forschungsaktivitäten sind derzeit noch viele Fragen offen. So gibt es unterschiedliche Ansichten darüber, welche Auslöser für die Aktivierung dieser Immunzellen verantwortlich sind. Ausserdem ist das komplexe Zusammenspiel der verschiedenen Immunzellen noch wenig erforscht. Ein vertieftes Verständnis der komplexen Immunprozesse in arteriosklerotischen Plaques stellt die Grundlage für den Einsatz potentieller immunomodulatorischer Therapien dar. Statine mit ihren pleiotropen immunomodulatorischen Effekten werden seit langem erfolgreich in der Therapie der Arteriosklerose eingesetzt und geben Hoffnung für die Entwicklung weiterer am Immunsystem angreifender Therapiestrategien [5]. Interferon-alpha produzierende plasmazytoide dendritische Zellen in der arteriosklerotischen Plaque.
Die erstmals von Dr. Niessner und Koautoren beschriebenen plasmazytoiden dendritischen Zellen in der arteriosklerotischen Plaque erkennen mittels Gefahrenrezeptoren wie etwa Toll-like Rezeptor 9 Bestandteile von Viren, aber auch Bestandteile geschädigter körpereigener Zellen. In Folge kommt es zur Freisetzung grosser Mengen des anti-viralen Zytokins IFN-alpha. Die Produktion von IFN-alpha im arteriosklerotischen Plaque hat gravierende Konsequenzen für dessen Stabilität. Einerseits aktiviert IFN-alpha zytotoxische T-Zellen und verzehnfacht die Expression des Apoptosemoleküls TRAIL. Dieses induziert den programmierten Tod von glatten Muskelzellen und führt damit zu einer Verdünnung der schützenden inneren Schicht der arteriosklerotischen Plaque. Andererseits sensibilisiert IFN-alpha andere Antigen-präsentierende Zellen wie etwa myeloide dendritische Zellen und Monozyten/Makrophagen für weitere Gefahrensignale im arteriosklerotischen Plaque. Dadurch kommt es zu einer Vervielfachung der Produktion von Effektorzytokinen wie etwa Metalloproteinasen. Diese führen durch Abbau der Matrix ebenfalls zu einer Destabilisierung des arteriosklerotischen Plaques.
Wissenschaftliches Umfeld
Dr. Niessner ist Mitarbeiter der Universitätsklinik für Innere Medizin II, Abteilung für Kardiologie (Leiter: Univ. Prof. Dr. G. Maurer). Er ist seit 1999 in der Forschungsgruppe "Arteriosklerose, Thrombose und vaskuläre Biologie" (Leitung: Univ. Prof. Dr. J. Wojta) tätig und befasst sich mit dem Zusammenhang zwischen Arteriosklerose und Inflammation. Von 2004-2006 Forschungsaufenthalt am Lowance Center for Human Immunology, Emory University (Leitung: Prof. Dr. C.M. Weyand und Prof. Dr. J.J. Goronzy). Dort führte er die prämierten experimentellen Arbeiten durch. Seit seiner Rückkehr wird die enge Zusammenarbeit mit dem Forschungsteam in Atlanta fortgesetzt und bereits bestehende Kooperationen in Österreich (3. Medizinische Abteilung des Wilhelminenspitals, AKH-Linz) sowie innerhalb der MUW (Klinisches Institut für Medizinische und Chemische Labordiagnostik, Universitätsklinik für Klinische Pharmakologie) und innerhalb der Abteilung (Forschungsgruppen für Herzinsuffizienz, Herz-Vitien und Gefässbiologie) ausgebaut. Um diese experimentellen Ergebnisse auch in aussagekräftige klinische Studien umsetzen zu können ("translational research"), erwarb Dr. Alexander Niessner einen Master of Science in Epidemiology an der London School of Hygiene & Tropical Medicine.
Persönliches
Dr. Niessner wurde 1973 in Wien geboren. Beginn des Medizinstudiums 1992, das er, unterbrochen durch einen einjährigen Auslandsaufenthalt in Spanien im Rahmen eines ERASMUS-Stipendiums, 1998 an der Universität Wien beendete. 2001 Beginn der Facharztausbildung Innere Medizin mit Rotationen an den Universitätskliniken für Innere Medizin I, III und Notfallmedizin. Mit Unterstützung eines Schrödinger-Stipendiums verbrachte Dr. Niessner den oben erwähnten Forschungsaufenthalt an der Emory University in Atlanta, Georgia, USA. Dr. Niessner wurde mit mehreren Grants und Awards ausgezeichnet: Schrödinger Mobility Grant des FWF; Basic Research Award of the Austrian Society of Cardiology 2006; Seymour and Vivian Milstein Young Investigator Award (International Society for Interferon and Cytokine Research) 2006.
Dr. Niessner ist ein engagierter Marathonläufer und begeisterter Segler. Seit 6 Monaten ist er stolzer Vater von Zwillingen.
Literatur
A. Niessner, MS. Shin, O. Pryshchep, JJ. Goronzy, EL. Chaikof, CM. Weyand Synergistic proinflammatory effects of the antiviral cytokine interferon-alpha and Toll-like receptor 4 ligands in the atherosclerotic plaque. Circulation. 2007 Oct 30;116(18):2043-52.
A. Niessner, K. Sato, E. Chaikof, JJ. Goronzy, CM. Weyand. Pathogen-sensing Plasmacytoid Dendritic Cells Stimulate Cytotoxic T- Cell Function in the Atherosclerotic Plaque through Interferon-alpha. Circulation. 2006 Dec 5;114(23):2482-9
X. Zhang*, A. Niessner*, T. Nakajima, W Ma-Krupa, S.L. Kopecky, R.L. Frye, J.J. Goronzy, C.M. Weyand. IL-12 induces T-cell Recruitment into the Atherosclerotic Plaque. Circ Res. 2006 Mar 3;98(4):524-31.
* Both authors equally contributed to this study.
K. Sato, A. Niessner, S.L. Kopecky, R.L. Frye, J.J. Goronzy, C.M. Weyand. TRAIL-expressing T cells induce apoptosis of vascular smooth muscle cells in the atherosclerotic plaque. J Exp Med. 2006 Jan 23;203(1):239-50.
A. Niessner, S. Steiner, W.S. Speidl, J. Pleiner, D. Seidinger, G. Maurer, J.J. Goronzy, C.M. Weyand, C.W. Kopp, K. Huber, M. Wolzt, J. Wojta. Simvastatin Suppresses Endotoxin-Induced Upregulation of Toll-Like Receptor 4 and 2 In Vivo. Atherosclerosis. 2006 Dec;189(2):408-13.
Kontakt
Dr. Alexander Niessner
Universitätsklinik für Innere Medizin II, Abteilung für Kardiologie
Währinger Gürtel 18-20
1090 Wien
T: +43 (0)1 40400-4614
F: +43 (0)1 40400-4216
alexander.niessner@meduniwien.ac.at
---