Ao. Univ. Prof. Dr. Thomas WEKERLE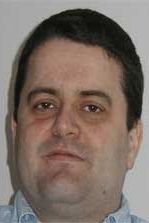 RESEARCHER OF THE MONTH, November 2005
Die Jury "Researcher of the Month" verleiht die Auszeichnung für diesen Monat Herrn Ao. Univ. Prof. Dr. Thomas Wekerle. Anlass ist einerseits die rezente Publikation "Costimulation blockade with belatacept in renal transplantation" der Betacept Study Group im New England Journal of Medicine [1] – eine Arbeit, in der gezeigt wird, dass Betalacept, ein selektiver Blocker der T-Zell-Aktivierung, bei Nierentransplantierten das Risiko einer akuten Abstoßungsreaktion und einer chronischen Nephropathie vermindern kann -, andererseits das Projekt "Hematopietic chimerism for the induction of tolerance", mit dem Herr Wekerle im Rahmen eines neuen Sonderforschungsbereichs des FWF 400.000 € an Forschungsmitteln für die nächsten 4 Jahre eingeworben hat.
Organtransplantation und immunologische Toleranz.
Für Patienten im Endstadium einer Nierenerkrankung ist eine Nierentransplantation die Standardtherapie. Die Induktion einer immunologischen Toleranz gegenüber dem transplantierten Organ ist ein wichtiges Forschungsziel in der Transplantations-medizin, um die negativen Folgen der notwendigen, lebenslang begleitenden immun-suppressiven Therapie hintanzuhalten. Obwohl die Immunsuppression mit Calcineurin-Hemmern wie Cyclosporin in einer ausgezeichneten Einjahres-Überlebenszeit resultiert, kommt es bei längerer Anwendung infolge renaler, kardiovaskulärer und Stoffwechsel-Nebenwirkungen zu einer hohen Rate von Abstoßungsreaktionen und Todesfällen. Die eingangs gewürdigte Publikation [1] war die erste Studie, die zeigen konnte, dass eine Immunsuppression nach Nierentransplantation auch ohne Cyclosporin, und zwar mit dem Costimulationsblocker Belatacept, einem CTLA4Ig Analogon welches die T-Zell-Aktivierung verhindert, möglich ist. Belatacept, offenbar weniger toxisch als Cyclosporin, kann die glomeruläre Filtrationsrate aufrecht erhalten und das Risiko einer chronischen Transplantat-Nephropathie herabsetzen. Die Abteilung für Transplantation der Univ.-Klinik für Chirurgie der MUW konnte in der genannten internationalem Multicenterstudie die dritthöchste Zahl von behandelten Patienten einbringen. Der hohen Patientenzahl entsprechend ist Dr. Wekerle offizieller Sub-Investigator dieser Phase II-Studie, die er seit deren Beginn im Jahr 2000 am Wiener Zentrum durchgeführt hat, und somit auch als dessen einziger Vertreter Co-Autor der Publikation. Der Einsatz von Costimulationsblockern, im Besonderen auch von CTLA4Ig zur Toleranzinduktion, wird seit mehreren Jahren von der Wiener Gruppe experimentell erforscht [2-6].
Die Bewilligung des SFB-Projekts "Hematopoietic chimerism for the induction of tolerance" als Teil des vom FWF neu bewilligten Spezialforschungsbereich "Mechanisms of establishment and maintenance of immunological tolerance" ist ein wichtiger Schritt zur Erforschung der immunologischen Toleranz gegenüber Organtransplantaten. In diesem FWF-Projekt soll die Strategie der Toleranzinduktion durch gemischten Chimärismus weiterentwickelt und der klinischen Anwendung näher gebracht werden. Gemischter Chimärismus gilt als eine vielversprechende Strategie für die Induktion einer Toleranz bei Organtransplantationen. Hierbei wird zusätzlich zum transplantierten Organ auch Knochenmark des Spenders transplantiert und so ein gemischter hämatopoietischer Chimärismus etabliert. Da konventionelle Protokolle der Knochenmarktransplantation (KMT) aufgrund der Toxizität für die Toleranzinduktion bei Organtransplantationen nicht in Frage kommen, sollen für diesen Zweck spezielle, besser verträgliche KMT-Protokolle entwickelt werden. Der Einsatz von Costimulationsblockern [2,3] und deren Kombination mit bestimmten Immunsuppressiva [4,6] waren bereits Schritte in dieser Richtung. Vor kurzem konnte auch gezeigt werden, dass regulatorische T-Zellen in solchen Modellen eine entscheidende Rolle spielen [5], deren therapeutische Einsatzmöglichkeiten nun im SFB-Projekt untersucht werden sollen.
Persönliches
Thomas Wekerle, Jahrgang 1968, absolvierte sein Medizinstudium in Wien. Nach zweijähriger Tätigkeit als Assistenzarzt an der Univ.-Klinik für Chirurgie am AKH arbeitete er von 1996 bis 1998 als Postdoctoral Fellow an der BMT (Bone Marrow Transplantation) Section (Prof. Megan Sykes) des Transplantation Biology Research Center (Prof. David H. Sachs), Massachusetts General Hospital / Harvard Medical School, Boston. Seit 1999 ist Thomas Wekerle Leiter der Forschungsgruppe "Experimentelle Transplantation" an der Abteilung für Transplantation der Wiener Univ.-Klinik für Chirurgie. Im Jahre 2001 habilitierte er sich für das Fach Experimentelle Chirurgie. Herr Wekerle erhielt eine Reihe von Stipendien, mehrere wissenschaftliche Preise, zahlreiche Einladungen zu Vorträgen im Ausland, und er gilt auf internationalen Kongressen als Referenzperson zum Thema Toleranzinduktion.
Vincenti F, Larsen C, Durrbach A, Wekerle T, Nashan B, Blancho G, Lang P, Grinyo J, Halloran PF, Solez K, Hagerty D, Levy E, Zhou W, Natarajan K, Charpentier B; Belatacept Study Group. Costimulation blockade with belatacept in renal transplantation. N Engl J Med 353:770-81 (2005).
Wekerle T, Sayegh MH, Hill J, Zhao Y, Chandraker A, Swenson KG, Zhao G, Sykes M. Extrathymic T cell deletion and allogeneic stem cell engraftment induced with costimulatory blockade is followed by central T cell tolerance. J Exp Med 187:2037-44 (1998).
Wekerle T, Kurtz J, Ito H, Ronquillo J V, Dong V, Zhao G, Shaffer J, Sayegh MH, Sykes M. Allogeneic bone marrow transplantation with co-stimulatory blockade induces macrochimerism and tolerance without cytoreductive host treatment. Nature Med 6:464-9 (2000).
Blaha P, Bigenzahn, S, Koporc Z, Schmid M, Langer F, Selzer E, Bergmeister H, Wrba F, Kurtz J, Kiss C, Roth E, Muehlbacher F, Sykes M, Wekerle T. The influence of immunosuppressive drugs on tolerance induction through bone marrow transplantation with costimulation blockade. Blood 101:2886-93 (2003).
Bigenzahn S, Blaha P, Koporc Z, Pree I, Selzer E, Bergmeister H, Wrba F, Heusser C, Wagner K, Muehlbacher F, Wekerle T. The role of non-deletional tolerance mechanisms in a murine model of mixed chimerism with costimulation blockade. Am J Transplant 5:1237-47 (2005).
Blaha P, Bigenzahn S, Koporc Z, Sykes M, Muehlbacher F, Wekerle T. Short-term immunosuppression facilitates induction of mixed chimerism and tolerance after BMT without cytoreductive conditioning. Transplantation 80:237-43 (2005).
---