All News
Mag.a Dr.in Judith Leitner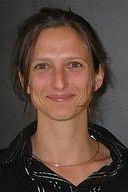 Researcher of the Month, Oktober 2013
Die Jury "Researcher of the Month" verleiht die Auszeichnung für diesen Monat Frau Mag. Dr. Judith Leitner aus Anlass der im März 2013 im Top Journal "PLoS Pathogens" (IF 9.1) erschienenen Publikation: "TIM-3 does not act as a Receptor for Galectin-9" (1). Die Publikation entstand an der Medizinischen Universität Wien in der Arbeitsgruppe von Assoc. Prof. Dr. Peter Steinberger am Institut für Immunologie, Zentrum für Pathophysiologie, Infektiologie und Immunologie (Leitung: Univ.-Prof. Dr. Hannes Stockinger) in enger Zusammenarbeit mit Ass. Prof. Dr. Katharina Grabmeier-Pfistershammer (Klinische Abteilung für Immundermatologie und Infektiöse Hautkrankheiten). Weitere Kollaborationspartner waren Ao.Univ.-Prof. Dr. Armin Rieger (Klinischen Abteilung für Immundermatologie und Infektiöse Hautkrankheiten) sowie Ao.Univ.-Prof. Dr. Winfried Pickl und Univ.-Prof. Dr. Gerhard Zlabinger vom Institut für Immunologie. Ziel dieser Arbeit war es die Rolle von TIM-3 in der humanen T-Zellaktivierung zu evaluieren.
Humanes TIM-3 fungiert nicht als Rezeptor für Galectin-9 und TIM-3-Blockade kann funktionelle Defizienzen von T-Zellen in HIV-infizierten Patienten nicht aufheben
Nachdem 2006 (2) gezeigt wurde, dass die Expression von PD-1 auf virusspezifischen T-Zellen in HIV-infizierten Patienten mit Krankheitsprogression assoziiert ist, wird der Funktion von T-Zell-inhibitorischen Signalwegen bei chronischen Virusinfektionen eine wichtige Rolle zugeschrieben.
In diesem Zusammenhang ist auch die Funktion von TIM-3 (T cell immunoglobulin and mucin domain 3) von großem Interesse, da dieser Marker auf virusspezifischen T-Zellen hochreguliert wird und die Interaktion von TIM-3 mit Galektin-9 in Mausstudien als T-Zell-inhibitorischer Signalweg beschrieben wurde (3,4). In dieser Publikation wurde die Rolle von humanem Galectin-9 untersucht und gezeigt, dass es auf humanen T-Zellantworten keine hemmende Wirkung hat. Weiters konnte gezeigt werden, dass TIM-3 nicht als spezifischer Bindungspartner von Galectin-9 fungiert. In dieser Studie konnte auch nachgewiesen werden, dass terminal differenzierte T-Zellen in HIV-infizierten Patienten mehr TIM-3 exprimieren als Gesunde. Während jedoch die Blockade des PD-1 Signalwegs die virusspezifischen T-Zellantworten von HIV-Patienten in vitro erhöhte, zeigte die Blockade von TIM-3 einen derartigen Effekt nicht. Die Ergebnisse dieser Studie unterstreichen die Rolle von PD-1 als hemmenden Signalweg in HIV-spezifischen T-Zellen und weisen auf ein therapeutisches Potential von PD-1 Hemmung nicht jedoch von TIM-3 blockierenden Antikörpern hin.
Wissenschaftliches Umfeld
Forschungsschwerpunkte von Fr. Mag.a Dr.in Leitner sind die Regulation von humanen T-Zellantworten durch kostimulatorische und koinhibitorische Rezeptoren. Zurzeit untersucht sie, welche aktivierenden Signalwege der Dysfunktion von T-Zellen in älteren Personen entgegenwirken können. Sie arbeitet seit 2006 am Institut für Immunologie (Leitung: Univ.-Prof. Dr. G. Zlabinger).
Persönliches
Nach der Ausbildung zur Biomedizinischen Analytikerin am AKH Linz (2000) und einigen Jahren Berufspraxis in einem internationalen Pharmakonzern begann sie das Studium der Molekularbiologie an der Universität Wien. Sie hat ihre Diplomarbeit (2005-2006) und ihre Dissertation (2006-2011) am Institut für Immunologie verfasst, wo sie seit 2011 als Postdoc arbeitet. Für ihre wissenschaftliche Tätigkeit hat sie mehrere Preise und Auszeichnungen erhalten u. a. ein DocForte Stipendium der Österreichischen Akademie der Wissenschaften (2009-2010), den Dissertationspreis der Österreichischen Gesellschaft für Allergologie und Immunologie (2011) und den Theodor Körner Preis (2012).
Leitner J, Rieger A, Pickl WF, Zlabinger G, Grabmeier-Pfistershammer K, Steinberger P. TIM-3 Does Not Act as a Receptor for Galectin-9. PLoS Pathog. 2013; 9(3). e1003253.
Day CL, Kaufmann DE, Kiepiela P, Brown JA, Moodley ES, Reddy S, Mackey EW, Miller JD, Leslie AJ, DePierres C, Mncube Z, Duraiswamy J, Zhu B, Eichbaum Q, Altfeld M, Wherry EJ, Coovadia HM, Goulder PJ, Klenerman P, Ahmed R, Freeman GJ, Walker BD. PD-1 expression on HIV-specific T cells is associated with T-cell exhaustion and disease progression. Nature. 2006; 443(7109):350-4.
Blackburn SD, Shin H, Haining WN, Zou T, Workman CJ, Polley A, Betts MR, Freeman GJ, Vignali DA, Wherry EJ. Coregulation of CD8+ T cell exhaustion by multiple inhibitory receptors during chronic viral infection. Nat Immunol. 2009; 10(1):29-37.
Zhu C, Anderson AC, Schubart A, Xiong H, Imitola J, Khoury SJ, Zheng XX, Strom TB, Kuchroo VK. The Tim-3 ligand galectin-9 negatively regulates T helper type 1 immunity. Nat Immunol. 2005; 6(12):1245-52.
Leitner J, Reutner K, Essler SE, Popow I, Gerner W, Steinberger P, Saalmüller A. Porcine SWC1 is CD52--final determination by the use of a retroviral cDNA expression library. Vet Immunol Immunopathol. 2012; 146(1):27-34.
Leitner J, Drobits K, Pickl WF, Majdic O, Zlabinger G, Steinberger P. The effects of Cyclosporine A and azathioprine on human T cells activated by different costimulatory signals. Immunol Lett. 2011; 140(1-2):74-80.
Leitner J, Grabmeier-Pfistershammer K, Majdic O, Zlabinger G, Steinberger P. Interaction of antithymocyte globulins with dendritic cell antigens. Am J Transplant. 2011; 11(1):138-45.
Leitner J, Kuschei W, Grabmeier-Pfistershammer K, Woitek R, Kriehuber E, Majdic O, Zlabinger G, Pickl WF, Steinberger P. T cell stimulator cells, an efficient and versatile cellular system to assess the role of costimulatory ligands in the activation of human T cells. J Immunol Methods. 2010; 362(1-2):131-41.
Leitner J, Grabmeier-Pfistershammer K, Steinberger P. Receptors and ligands implicated in human T cell costimulatory processes. Immunol Lett. 2010; 128(2):89-97.
Leitner J, Klauser C, Pickl WF, Stöckl J, Majdic O, Bardet AF, Kreil DP, Dong C, Yamazaki T, Zlabinger G, Pfistershammer K, Steinberger P. B7-H3 is a potent inhibitor of human T-cell activation: No evidence for B7-H3 and TREML2 interaction. Eur J Immunol. 2009; 39(7):1754-64.
Kontakt
Mag.a Dr.in Judith Leitner
Medizinische Universität Wien
Zentrum für Pathophysiologie, Infektiologie und Immunologie
Institut für Immunologie, Borschkegasse 8a
1090 Wien
---