Mag. Jakob Paur, PhD, MScTox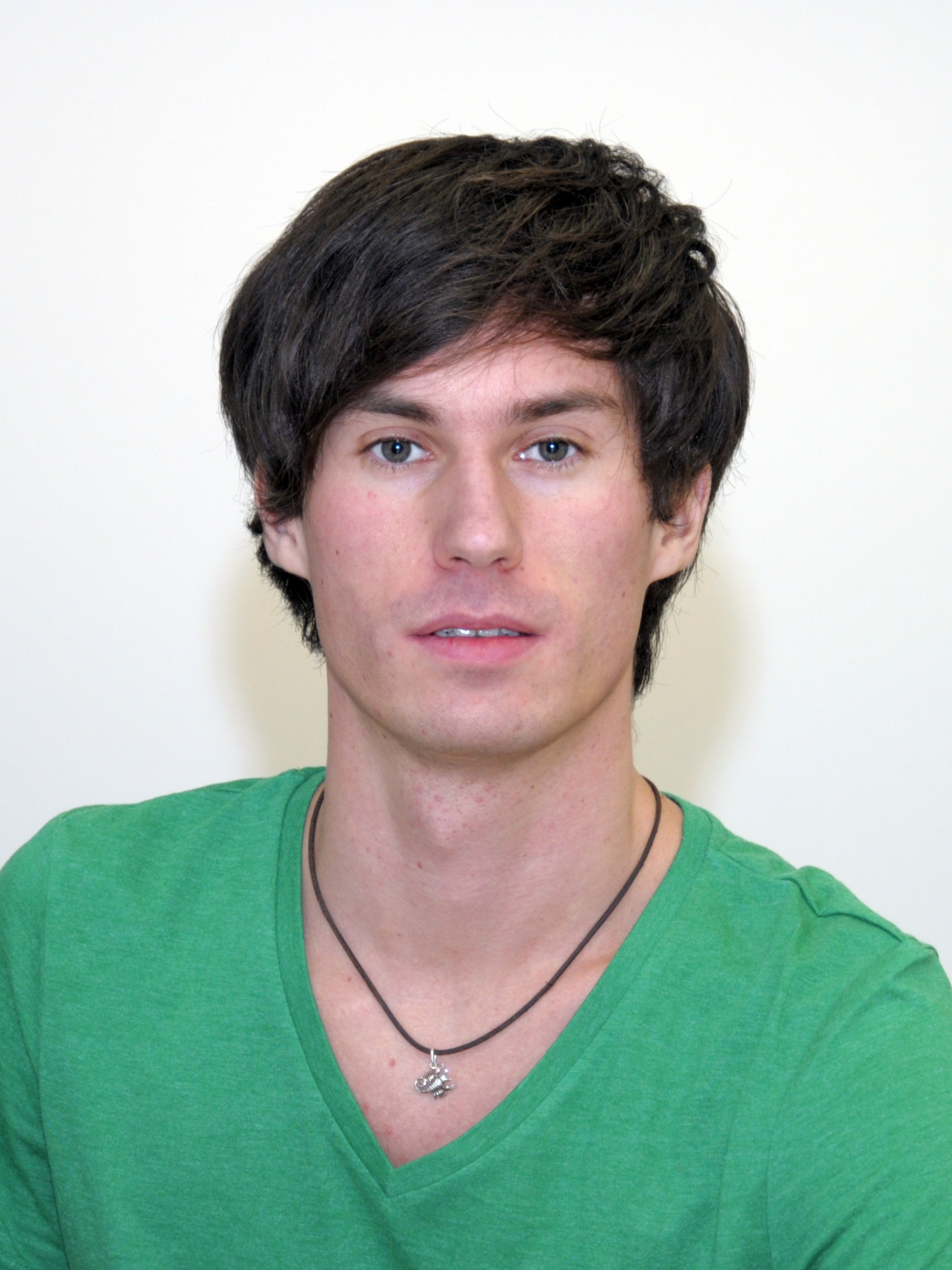 MedUni Wien RESEARCHER OF THE MONTH, November 2016
Die Jury "Researcher of the Month" verleiht die Auszeichnung für diesen Monat Herrn
Dr. Jakob Paur aus Anlass der im Top-Journal "Hepatology" (IF 11.055) erschienenen Arbeit
"Fibroblast growth factor receptor 3 isoforms: novel therapeutic targets for hepatocellular carcinoma?" [1]. Die vom FWF geförderte Studie entstand im Rahmen des PhD-Studiums von Dr. Paur am Institut für Krebsforschung (IKF; Leitung: Univ. Prof.in Dr.in Maria Sibilia) in der Arbeitsgruppe von ao. Univ.-Prof.in Dr.in Bettina Grasl-Kraupp in Zusammenarbeit mit der FGF-Gruppe des IKFs (Arbeitsgruppen Berger, Grusch, Holzmann, Marian), und der Arbeitsgruppe von Univ. Prof.in Dr.in Daniela Kandioler (Universitätsklinik für Chirurgie).
FGFR3-Isoformen als neue Targets in der HCC-Therapie
Das hepatozelluläre Karzinom (HCC) ist die häufigste Form von Leberkrebs und zählt weltweit zu den bösartigsten Tumorarten. Es ist bekannt, dass Überregulierung von Wachstums- und Survivalfaktoren und den dazugehörigen Rezeptoren die Entstehung und Metastasierung von HCC-Zellen ganz wesentlich beeinflusst [2]. Mitglieder der Fibroblasten-Wachstumsfaktoren und deren Rezeptoren (FGFR) spielen eine bedeutende Rolle in vielen zellulären Prozessen wie Zellwachstum, Migration, Differenzierung und Reparatur. Eine Fehlregulierung von FGFRs wurde bereits mit der Entstehung mehrerer Tumorarten assoziiert [3].
Im Rahmen der hier vorliegenden Publikation lag der Fokus auf dem Fibroblasten-Wachstumsfaktor-Rezeptor 3 (FGFR3) und dessen Rolle in der Entstehung von HCC. Von diesem Rezeptor liegen in der Zelle zwei Isoformen (FGFR3-IIIb und FGFR3-IIIc) vor. In über 50% der untersuchten HCC-Fälle war die Expression dieser Isoformen in Tumoren wesentlich höher als im umgebenden Gewebe. Darüber hinaus gab es einen statistisch signifikanten Zusammenhang zwischen einer erhöhten Expression der beiden Isoformen und der Größe des Primärtumors bzw. dem Auftreten eines Rezidivs. Häufig wurde auch eine gleichzeitige Hochregulierung von Liganden, die an FGFR3-IIIb und FGFR3-IIIc binden, gefunden. Wurde FGFR3-IIIb oder FGFR3-IIIc in Hepatom/Hepatokarzinom-Zelllinien stabil überexprimiert, resultierte dies in verstärktem Tumorwachstum und erhöhter Invasivität der Tumorzellen in vitro, sowie starkem Wachstum der subkutan injizierten Tumorzellen in der Maus. Wurde die Expression von FGFR3-IIIb und -IIIc mit selektiver siRNA oder adenoviralen Konstrukten unterdrückt, zeigten die Modellsysteme gegenläufige Effekte – das Tumorwachstum konnte mit Hilfe dieser Maßnahmen sowohl in vitro als auch in vivo signifikant reduziert werden.
Die Ergebnisse dieser Studie legen daher nahe, dass die Blockade der Isoformen des FGFR3 eine erfolgversprechende Therapie des HCC darstellt.
Wissenschaftliches Umfeld
Erste Erfahrungen im wissenschaftlichen Bereich sammelte Dr. Paur bereits während seines Diplomstudiums als Technischer Assistent in der Arbeitsgruppe von Univ.-Prof. Mag. Dr. Pavel Kovarik an den Max F. Perutz Laboratories (MFPL). Im Rahmen seiner Diplomarbeit forschte er am Center of Translational Research (Anna Spiegel Forschungsgebäude) der Medizinischen Universität Wien in der Arbeitsgruppe von Priv.-Doz.in Dr.in Karin Nowikovsky an der Rolle von Mitochondrien in der Entstehung und Progression von Tumoren und degenerativen Erkrankungen [4]. Für sein Doktoratsstudium der Naturwissenschaften an der Universität Wien wechselte er danach in die Arbeitsgruppe von ao. Univ.-Prof.in Dr.in Bettina Grasl-Kraupp am Institut für Krebsforschung (Medizinische Universität Wien). Hier untersuchte er die Rolle von Fibroblasten-Wachstumsfaktor-Rezeptoren (FGFR) in der Progression des hepatozellulären Karzinoms. Seine Forschungstätigkeit befasste sich hauptsächlich mit den FGFR-Subtypen FGFR3 und FGFR4, den von diesen Rezeptor-Tyrosinkinasen aktivierten intrazellulären Signalkaskaden und deren Auswirkung auf den aggressiven Phänotyp der Tumorzellen [1,5]. Die Ergebnisse der in Hepatology erschienenen Arbeit durfte Herr Dr. Paur 2015 auf der Jahrestagung der American Association for Cancer Research (AACR) in Philadelphia präsentieren.
Zur Person
Dr. Paur wurde 1987 in Neunkirchen (Niederösterreich) geboren. 2006 maturierte er mit einem Notenschnitt von 1.0. Von 2007 bis 2011 studierte er Mikrobiologie und Genetik an der Universität Wien und schloss dieses Diplomstudium mit Auszeichnung ab. Von 2012 bis 2016 arbeitete Dr. Paur als PhD-Student in der Arbeitsgruppe von ao. Univ.-Prof.in Dr.in Bettina Grasl-Kraupp am Institut für Krebsforschung in der Abteilung für chemische Sicherheit und Krebsprävention. Parallel dazu absolvierte er den postgraduellen Lehrgang für Toxikologie an der Medizinischen Universität Wien. Sowohl das Studium als auch den Lehrgang schloss er im Jahr 2016 mit Auszeichnung ab.
Ausgewählte Literatur
Paur J, Nika L, Maier C, Moscu-Gregor A, Kostka J, Huber D, et al. Fibroblast growth factor receptor 3 isoforms: novel therapeutic targets for hepatocellular carcinoma? Hepatology 2015. doi:10.1002/hep.28023.
Calvisi DF, Frau M, Tomasi ML, Feo F, Pascale RM. Deregulation of signaling pathways in prognostic subtypes of hepatocellular carcinoma. Biochim Biophys Acta 2012;1826:215-237.
Heinzle C, Erdem Z, Paur J, Grasl-Kraupp B, Holzmann K, Grusch M, et al. Is fibroblast growth factor receptor 4 a suitable target of cancer therapy? Curr Pharm Des. 2014;20(17):2881-98.
Wilfinger N, Austin S, Scheiber-Mojdekhar B, Berger W, Reipert S, Praschberger M, Paur J, et al. Novel p53-dependent anticancer strategy by targeting iron signaling and BNIP3L-induced mitophagy. Oncotarget 2015; doi: 10.18632/oncotarget.6233.
Gauglhofer C, Paur J, Schrottmaier WC, Wingelhofer B, Huber D, Naegelen I, et al. Fibroblast growth factor receptor 4: a putative key driver for the aggressive phenotype of hepatocellular carcinoma. Carcinogenesis 2014;35(10):2331-8.
---